45 Days Return Guarantee | 12 Months Warranty | 100% Secure Payment
BRING THE LIGHT IN YOUR HOME
It tends to be utilized in your home wherever you need. In the dimness, when you need to have the light, simply cruise by, at that point it will keep you luminated and make you feel safe.
CHOOSE THE MODE
You can use the control switch on the back of the night light to control 2 brightness modes and 2 light modes, you can find the mode that adapts you well to keeps you safe in the darkness.
INSTALL IT ANYWHERE
Utilize the cement metal cushions or stick the night light on the metal surfaces legitimately to install it wherever you need it.
UNNECESSARY TO CHANGE THE BATTERY
Connect the USB C charging cable to make a full charge within 2hours, and this can last up to 400days (Low Brightness Motion Sensor Mode). Don't worry about buying a battery, charging cable will be enough.
INTELLIGENT MOVEMENT DETECTION
Moving near the night light will let it lit on or off consequently or you can pick to choose the light to be steady as you need. Movement sensor ranges from 5-7m in front, with a recognition point of 120°, 2-3m on side.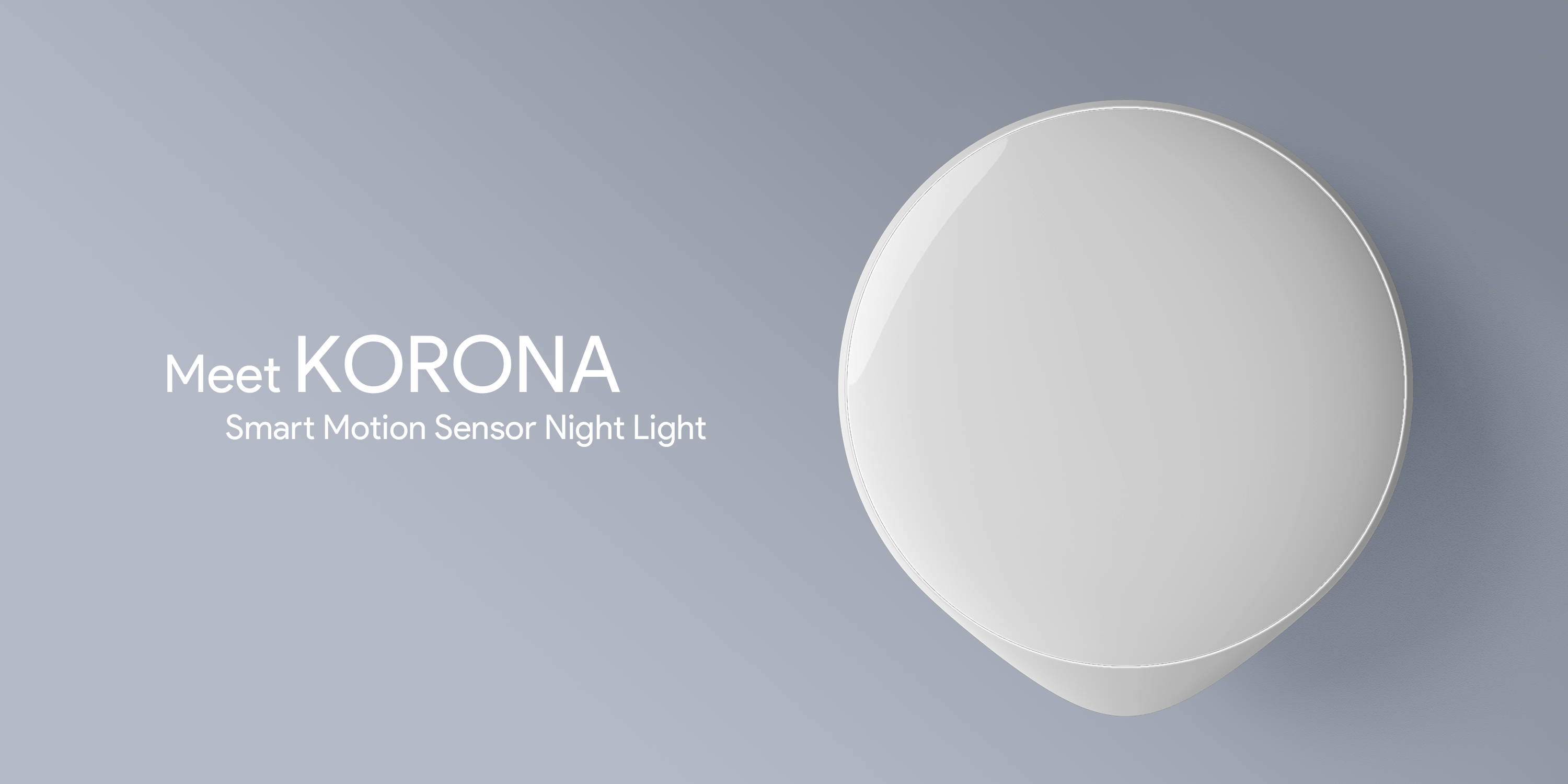 KORONA
The overall design concept comes from the Corona. The design of the product is similar to that of the Corona, the sun brings light to all human beings, and KORONA can illuminate in the darkness.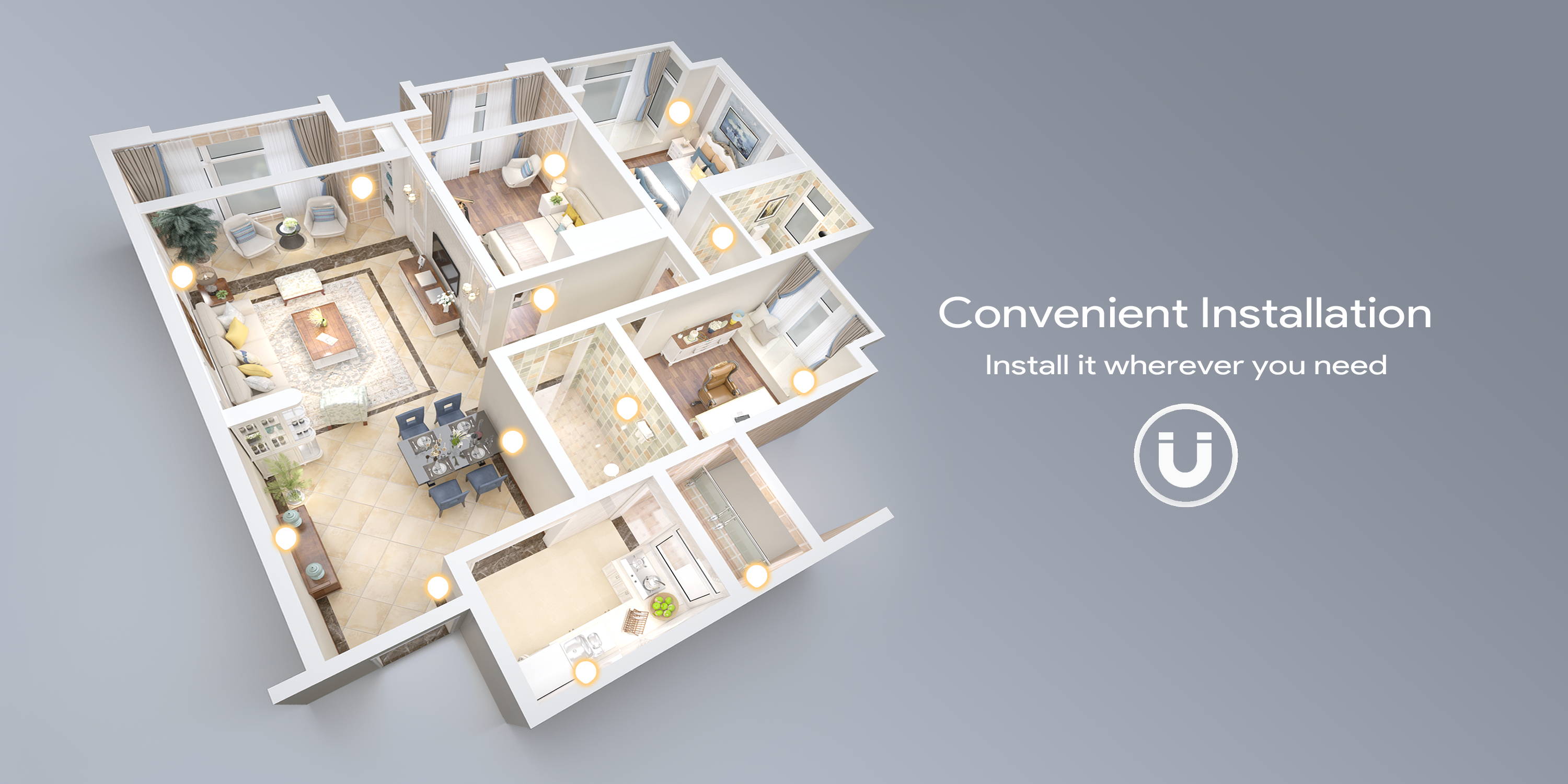 KORONA in your home
Put the KORONA anyplace in your home, when you stroll close to it, it will automatically turn on or off as you move in front of it, you can also manually choose to keep it on all the time. Bring KORONA home, lighten your life better.